Dec. 21st. We are serving a turkey Christmas dinner with all the fixings. There will be soup from Louie's Restaurant and veggies from Bonduelle and other donors. There will be pies from Miss Ingersoll. See you there.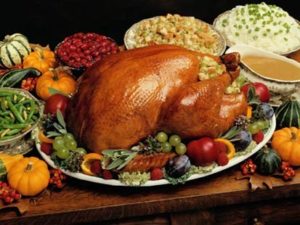 We are doing two seatings. One at 4:30-5:15 and another one at 5:30-6:15.
Then we are taking a 2 week break to spend time with our families. We will be back January 11th. Merry Christmas to all and a Happy New year! !!